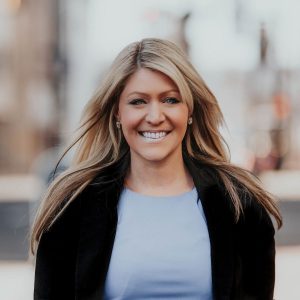 The Greater Wyoming Valley is my home, and I hope that if you are reading this, it is already yours or will soon become yours. Whether you are looking to become connected within the community, are relocating your home and family, or are looking to establish a business here in the Valley, we have a wonderful story to tell with a future that is bright and strong. This website gives you a snapshot of our community and the growing businesses that call it home. The Wyoming Valley's manufacturing, arts and entertainment, and healthcare sectors, coupled with a solid foundation of higher education institutions and a growing visitor base, make our community vibrant and progressive. With year-round recreation and entertainment, residents and visitors enjoy skiing, kayaking, hiking, mountain biking, golfing, casino gaming, arena sports, and local parks, trails, forests, streams, and lakes.
In addition, proximity to the interstates has also helped make Northeastern Pennsylvania a destination point and a distribution center for industry. Our region is located 120 miles from New York on the East and Philadelphia to our South and within a four-hour drive from Boston to the North and Washington to the South. While challenges remain, those challenges also offer opportunity, and, coupled with its existing assets, our business dynamic has the capacity to revitalize, grow, and sustain. This growth has been seen over the past few years and we are proud to be the home of several world class businesses right here in our backyard, both large and small.
The Greater Wyoming Valley Chamber of Commerce and Greater Wilkes-Barre Chamber of Business and Industry are dedicated to local businesses and organizations of all sizes, to the diversity of our workforce and industrial base, and to the vitality and quality of life in our community. Our Chamber has truly embraced the pillars of our newly launched 2023-2025 strategic plan, as we execute on our mission to innovate, connect and elevate the Greater Wyoming Valley. As you can see from our website, our work each day is geared towards business and community advocacy, sustainable workforce development, regional connectivity, and elevating the quality of life in our region. Our businesses, workforce, and community are core to who we are and where we stand.
As we move into 2023, we will continue to provide information, resources, and innovative ways to not just survive the challenges of the past few years, but to thrive, as we build a stronger and more resilient reimagined future.
My journey with the Chamber began seven years ago, and, through those years, I have had the amazing opportunity to learn, grow, and now go into my second year of leadership at an organization and within a community that I am deeply passionate about. As I continue my role of President & CEO alongside of my talented and dedicated team, we are committed to our mission of community & economic development and the future of this area - the place we all already call home or one day will. We encourage you to get involved with our networks and various committees and to take a seat at the table alongside of us.
I truly look forward to meeting you, working with you, and elevating the valley alongside of you. I invite you to call me at 570-823-2100.
Warm regards, and I look forward to connecting soon,
Lindsay Griffin-Boylan
President & CEO
Greater Wyoming Valley Chamber of Commerce & Greater Wilkes-Barre Chamber of Business & Industry
View Our Strategic Plan Here: