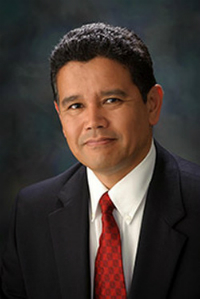 The Greater Wyoming Valley has a great story to tell. This website gives you a snapshot of our community and the growing businesses that call it home. The Wyoming Valley's manufacturing, defense, and healthcare sector, coupled with a solid foundation of higher education institutions, and a growing visitor base provide a great value proposition. With year-round recreation and entertainment, residents and visitors enjoy skiing, kayaking, hiking, mountain biking, golfing, casino gaming, arena sports and venues; complimented by parks, trails, forests, streams, and lakes. In addition, proximity to the interstates has also helped make Northeastern Pennsylvania a destination point and a distribution center for industry.
The region is poised for business development, economic improvement, visitor access and people and goods movement. Our region is located 120 miles from New York on the East and Philadelphia to our South and within a four-hour drive from Boston to the North and Washington to the South. While challenges remain, those challenges also offer opportunity and coupled with its existing assets, our business dynamic has the capacity to revitalize, grow, and sustain.
The Greater Wyoming Valley Chamber of Commerce and Greater Wilkes-Barre Chamber of Business and Industry is dedicated to local businesses of all sizes, to the diversity of our workforce and industrial base, and to the vitality and quality of life in our community.  
We connect, innovate and elevate our local businesses, community and economy.

We build value to attract businesses to the area.

We build sustainability to create legacy businesses.

We build upon our core business value propositions to make it built to last.

We advocate on business related policy and government affairs for our members with our NEPA, State and Federal leaders.
Our businesses, workforce and community are core to who we are and where we stand. We do so with a laser focus on our business community and its vitality and growth.  
We Listen. We Deliver. We Care.
The Chamber's mission statement is:
To unite and support those community-conscious business organizations and individuals in Luzerne County and to seek to enhance the business climate, business success, quality of life and general welfare in Northeastern Pennsylvania.​
Our vision statement is:
The Chamber's vision is to be the preeminent organization connecting our community and improving the quality of life in Greater Wilkes-Barre from the perspective of our businesses, community organizations, and academic capital.​
I invite you to call me at 570-823-2101 at any time regarding your thoughts on how the Chamber can better serve you and how we can better contribute to the vibrancy of the business community.
Best regards and wishes to your business success,
Wico van Genderen
President, CEO
Greater Wilkes-Barre Chamber of Business and Industry
View Our Strategic Plan Here: