What Is Wilkes-Barre Connect?
Wilkes-Barre Connect is the entrepreneurial and economic development arm of the Greater Wyoming Valley Chamber of Commerce. Our goal is to ensure that all entrepreneurs, startups, and existing businesses have access to the resources, providers, and facilities necessary to grow in Northeastern Pennsylvania, free of charge. Connect thrives on our ability to leverage our network to align innovation, strategies, and resources that meet the needs of the business community. Our focus is to provide businesses with streamlined processes to request services, whether it is through our Wilkes-Barre Connect online platform or our core programs. Through a click of button, we allow any business - no matter their size of industry - to select the services they need, including financing, workforce solutions, transportation strategies, academic-industry partnerships, and internship programs.
Since the beginning stages, Connect has been  built upon the strength of our core partners: The Greater Wyoming Valley Chamber of Commerce; Wilkes University Small Business Development Center; Family Business Alliance; The Institute; the Allan P. Kirby Center for Free Enterprise & Entrepreneurship; the Diamond City Partnership; INVENT Penn State; and Ben Franklin Technology Partners. Collectively, we provide the experience and expertise necessary to understand your needs, identify solutions, develop strategies, and provide the resources to help you to start and grow your business in NEPA.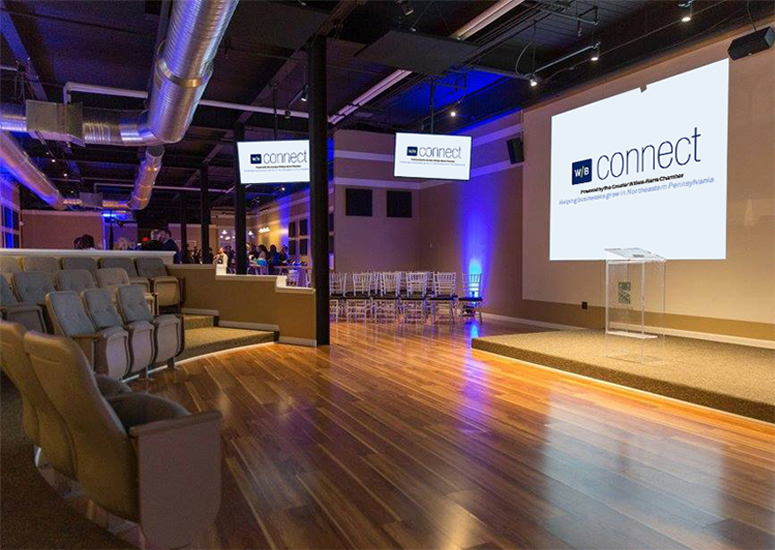 When Wilkes-Barre Connect launched in December 2015, the Greater Wyoming Valley Chamber of Commerce (then known as the Greater Wilkes Barre Chamber of Commerce) set out to develop a revolutionary system to drive the future of entrepreneurial and economic development in Northeastern PA. Our answer was Wilkes-Barre Connect. Connect started as an online platform that captures the needs of entrepreneurs, start-ups and businesses and ensures they can secure access to the providers, services, and facilities they need to grow in Northeastern PA. In its early stages, Connect served as not only a valuable tool to expand current businesses, but attract companies as well. However, the need to expand the portfolio of services and programs of Connect became very apparent.
Wilkes-Barre Connect then developed five areas of focus – entrepreneurs, veterans, interns, financing, and education. These were selected because of the value, talent, and opportunity that lie within each. We strategically developed a series of programs and events that align with each of these focus areas, listed below.
Launching Our Core Programs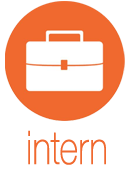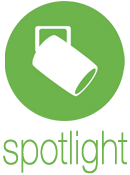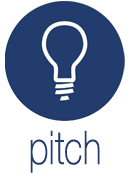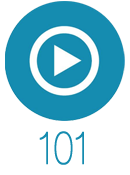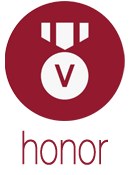 Intern
In November 2016, the Greater Wyoming Valley Chamber co-sponsored "The Ins & Outs of Internships," with Penn State Wilkes Barre and Penn State Career Services. The event, held in person and live streamed from the Wilkes Barre THINK Center, helped businesses understand the benefits and challenges of providing real world experience to college students. community members were able to view the discussion remotely via a live stream. The results of the event ultimately led to eventual launch of the Wilkes Barre Connect INTERN program in April of 2018.
Spotlight 
Launching in February 2017, SPOTLIGHT is a quarterly event, held in the THINK Center, that provides an opportunity for industry leaders, entrepreneurs, nonprofits, and students in NEPA to meet, discuss, and identify potential partnerships. Each event features a fifteen-minute presentation from an entrepreneur or community leader speaking on key themes and topics. In 2020, Spotlight moved to a virtual platform and was re-launched as a quarterly webinar series.
Pitch
Launching in November 2017, PITCH is a formalized process to introduce entrepreneurs, start ups, and existing businesses to a regional investor network in PA. Within the first year of its launch, in addition to mentorship services, multiple companies had already secured a total of nearly $500,000 in funding after appearing on PITCH, and the program has only grown since.
101 Series
Launched in March 2018, the 101 Series is an on demand video library right here on the Wilkes Barre Connect website, featuring videos from industry leaders that provide entrepreneurs, start ups and existing companies with instruction in small business fundamentals. You can find our full library under the "101 Series" tab!
Honor 
The HONOR program allow local veterans to network with each other, create meaningful relationships with resource organizations, and explore options to become more acclimated with the business community through hosting connection-building events in collaboration with regional partners. In April of 2018, Connect had its first Honor program hosted at the THINK Center, in partnership with the US SBA "Boots to Business Reboot" program. The all day event was attended by 22 local veterans and featured rotating seminars on a variety of startup business topics. A majority of those of attended have now entered into the Wilkes Barre Connect program, and the program has held multiple successful sessions in the following years.
Expanding Wilkes-Barre Connect
Wilkes-Barre Connect Conference
In 2019, Wilkes-Barre Connect held its first Conference. The three-day event showcased the transformation of Northeastern Pennsylvania, into a hub of innovation, relying on creative storytelling and presentations from the region's best students, entrepreneurs, community leaders, and young professionals shaping our region. We brought together over 200 students, creatives, intrapreneurs, business leaders, and speakers, and were able to fund 100 student scholarships for this event. Looking ahead, we are very excited to plan this as a recurring part of our programming.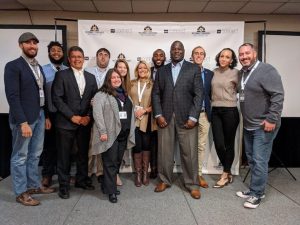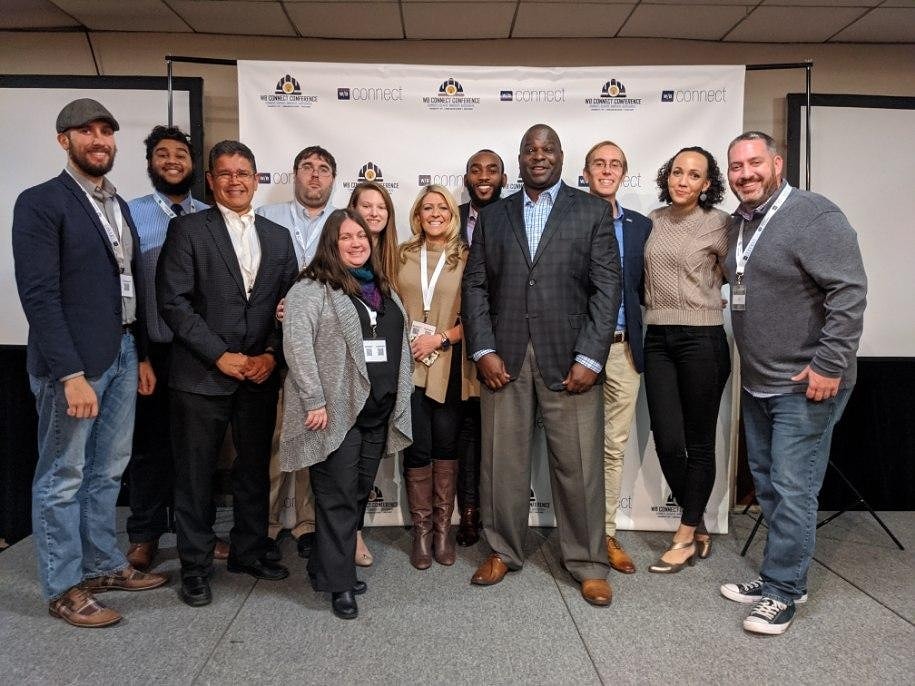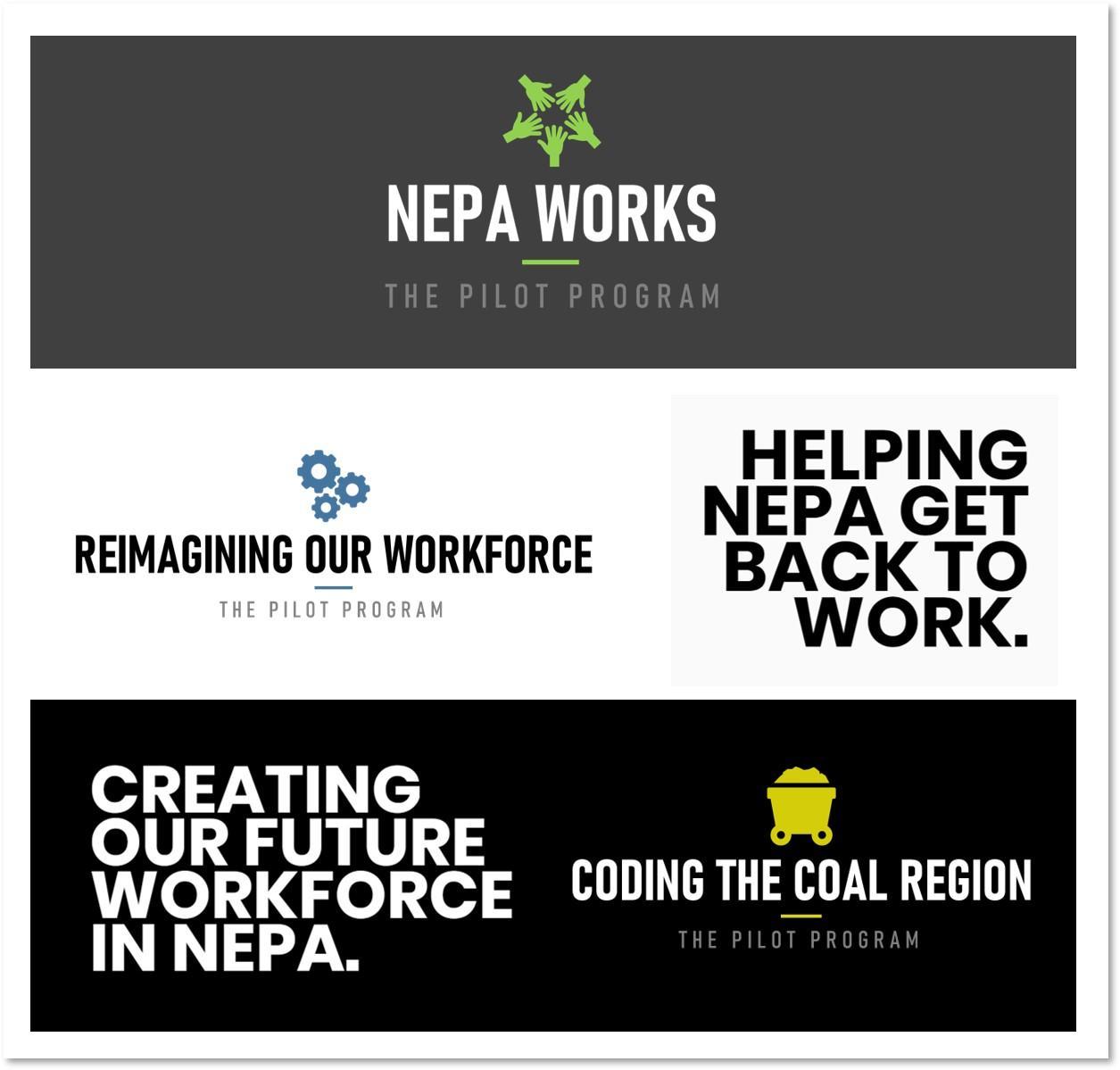 NEPA Works
In 2020, Wilkes-Barre Connect launched its first workforce development program: NEPA Works. NEPA Works was a 12-month pilot program that enhanced the connectivity of our current workforce system, address skills gaps, and get displaced workers back to work in Northeastern PA. The program was designed in partnership with the PA Department of Community and Economic Development and funded by the Appalachian Regional Commission. The NEPA Works pilot program consists of two components: Reimagining our Workforce and Coding the Coal Region. Reimagining our Workforce featured a partnership between Wilkes-Barre Connect and local workforce providers in Luzerne County, with a goal to increase user activity through an aggressive marketing campaign and to enhance the community process between job seekers and employers through the integration of a technology-focused communication strategy. Coding the Coal Region was a non-traditional approach that addressed the skills gaps in the computer programming industry by instituting both short and long-term solutions to develop a strong, vibrant, and skilled workforce in Northeast PA.
By the conclusion of the Coding the Coal Region pilot, the program was proven to have elevated students' knowledge on the subject matter and their interest in computer science careers. Based on feedback analyzed by our tracking partner, the Institute, the program had a positive influence on the students to help them have a better understanding of STEM concepts and expand mastery of core concepts. Both students and parents have indicated that they would be interested in continuing these courses down the line, and, as such, the Institute in their independent evaluation recommended that the program be continued and expanded to a wider geographic region in the future.
In evaluating the successes of the program, we feel that we were effective in increasing student interest in computer science-related fields. This newfound interest that has been fostered is the start of a talent pipeline of computer programmers in NEPA who will, down the line, be able to funnel into the high-demand positions that need to be filled at the local level. We were also successful in removing barriers to access throughout the program to maximize participation – cost, device access, and internet access among others. As a whole, we feel that we were successful in contributing to the much larger conversation of education access in schools; while many local school districts lack robust computer programming curriculum and technology in their standard K-12 offerings, the Coding the Coal Region program made them available to local students.
We were successful in establishing a sustainable framework for this program and securing a collaborative partnership for a continuing program to be launched long-term. As we remain involved in an advisory and supporting capacity, Penn State Wilkes-Barre and Junior Achievement of NEPA will not only improve and expand this program, but also use their advanced skillsets, world-class instruction, and broad community relations to take the program to new heights in Keystone Coding and Careers –introducing STEAM curriculum, entrepreneurial development, and career exploration at the K-12 level and making them more accessible to NEPA students than ever before.
Likewise, through our Reimagining our Workforce program, our local PA CareerLink is reported to be expanding their communication initiatives and campaigns using our text-based strategy and using it as a way to make their services more accessible to job seekers and employers all across their service area. 
By the conclusion of the Reimagining our Workforce pilot, the program was proven to be effective in bridging the communication gap we see in the public workforce system. After a year of activity, the CareerLink team has seen tremendous success in growing their texting campaigns and better connecting and engaging with their job seekers. To date, there have been 685 subscribers that have opted into the messaging platform. In this time, the CareerLink team has sent more than 55,000 messages to their subscribers through the platform. Each of those 55,000 touchpoints reinforces the engagement that PA CareerLink® has been seeing from local job seekers and speaks to this program's ability to bridge the communication gap we see in workforce placement.
Project PIVOT
Project PIVOT, launched in February 2022, is a unique, collaborative program created and launched by Wilkes Barre Connect that aims to provide accelerated workforce training and upskilling opportunities for Luzerne County workers aligning with the historic and seismic industry shifts caused by the COVID-19 pandemic. Participants of this pilot program gained free access to 17,000+ online LinkedIn Learning courses to develop themselves professionally and upskill in the careers and fields of their choice.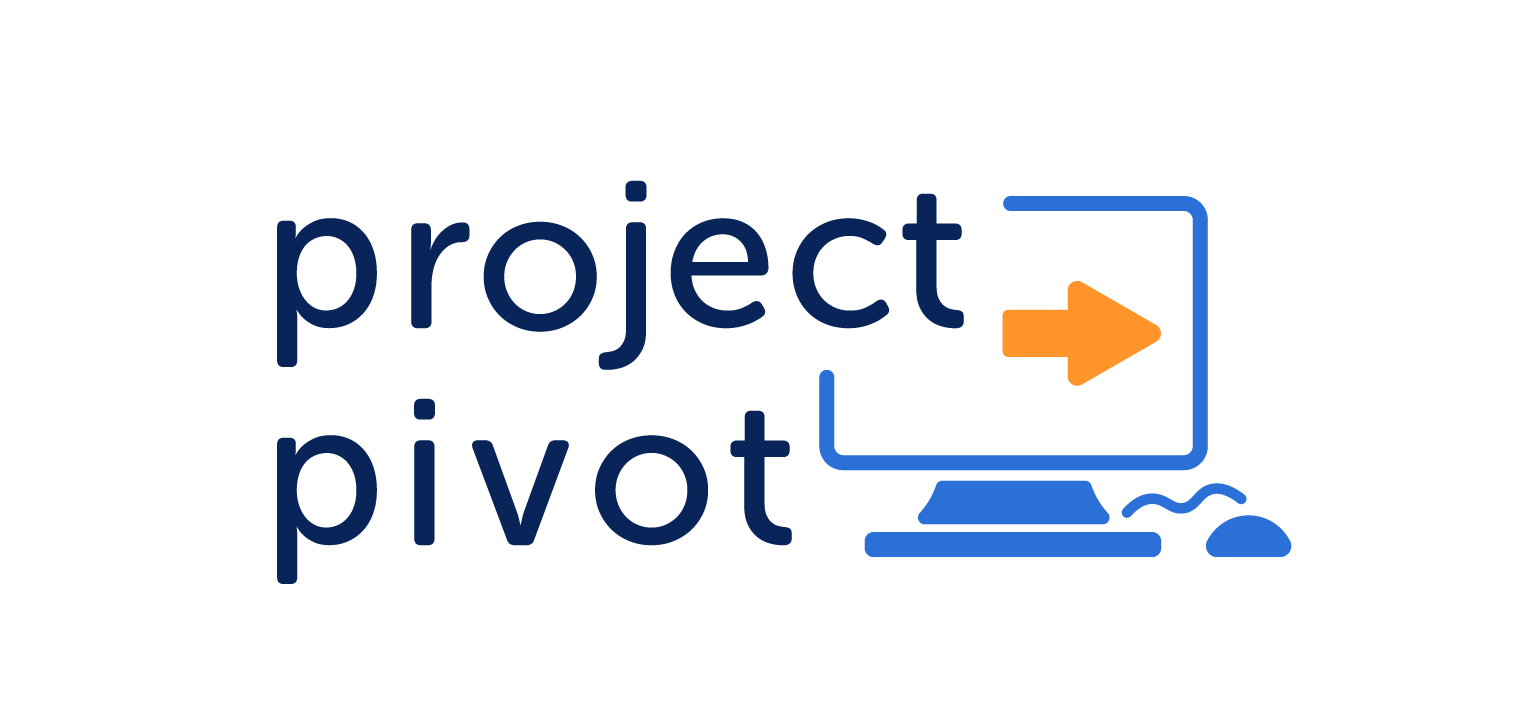 Since February, 36 businesses and institutions, and more than 9,700 Luzerne County residents, workers, job seekers, and students, have received free LinkedIn Learning licenses through the program and are using them to build the skills needed to succeed in their careers and roles. As we closed out this program in October 2022, we were able to see how impactful this initiative has been in bringing on-demand training and exploratory content to the Luzerne County population and allowing our local industries to address any educational gaps their team may be experiencing and take their current workforce to the next level in their skillset.
As we conclude Project PIVOT, we are using the framework of this program as a springboard to develop a continuing initiative with the Luzerne Intermediate Unit 18 to provide Luzerne County students with a process and platform to explore career pathways and local industry career pipelines – creating a long-term talent pipeline and workforce management solution. We are currently beta-testing this solution with students in select trade programs at the West Side CTC.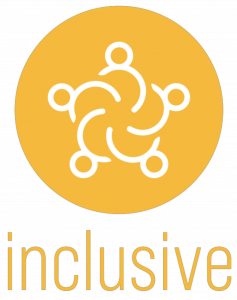 Connect Inclusive
The Greater Wilkes-Barre Chamber of Business & Industry launched Connect Inclusive in October 2022, in partnership with The Institute for Public Policy and Economic Development and the Wilkes University Small Business Development Center, to address systemic and historical barriers to entrepreneurship and business growth that individuals from minority communities experience by providing accessible and inclusive resources that provide them with all stages of business education and technical resources, to start-up or continue to grow their business. Connect Inclusive addresses the needs of minority-owned in Luzerne County. The program will leverage and build upon our existing Wilkes-Barre Connect business assistance program, to provide much-needed support services specifically tailored to the needs of these businesses in our community.
Program efforts will consist of extensive outreach into disenfranchised communities, financial education consultations, direct assistance, and engagement in various existing Connect and Chamber resources, such as our enhanced HONOR program for veterans, our DEI mentorship program for diverse businesses, and our Women's Entrepreneurial Network. Through this initiative, we will also be establishing the Diversity LC Partnership program, which is aimed at bringing together DBEs and Luzerne County's largest buying organizations to create sustainable supply chain systems in our community.